G1 Modular
Grill & Smoker
DOES IT ALL
This thing's a lot more handy then I expected. I got a charcoal grill at home but usually use a small propane grill when we go camping. Now I have the option to do both without taking two grills. Haven't grilled much over a camp fire before this but the kids acted like they were making smores. They about took over the grilling and loved it. Didn't expect that. Great addition to our camping gear.
Your New Outdoor Companion: The G1 GRILL AND SMOKER
1 grill & smoker, 3 fuel sources. Endless possibilities.
Super easy setup. Ready in under a minute.
G1 Dimensions & Specifications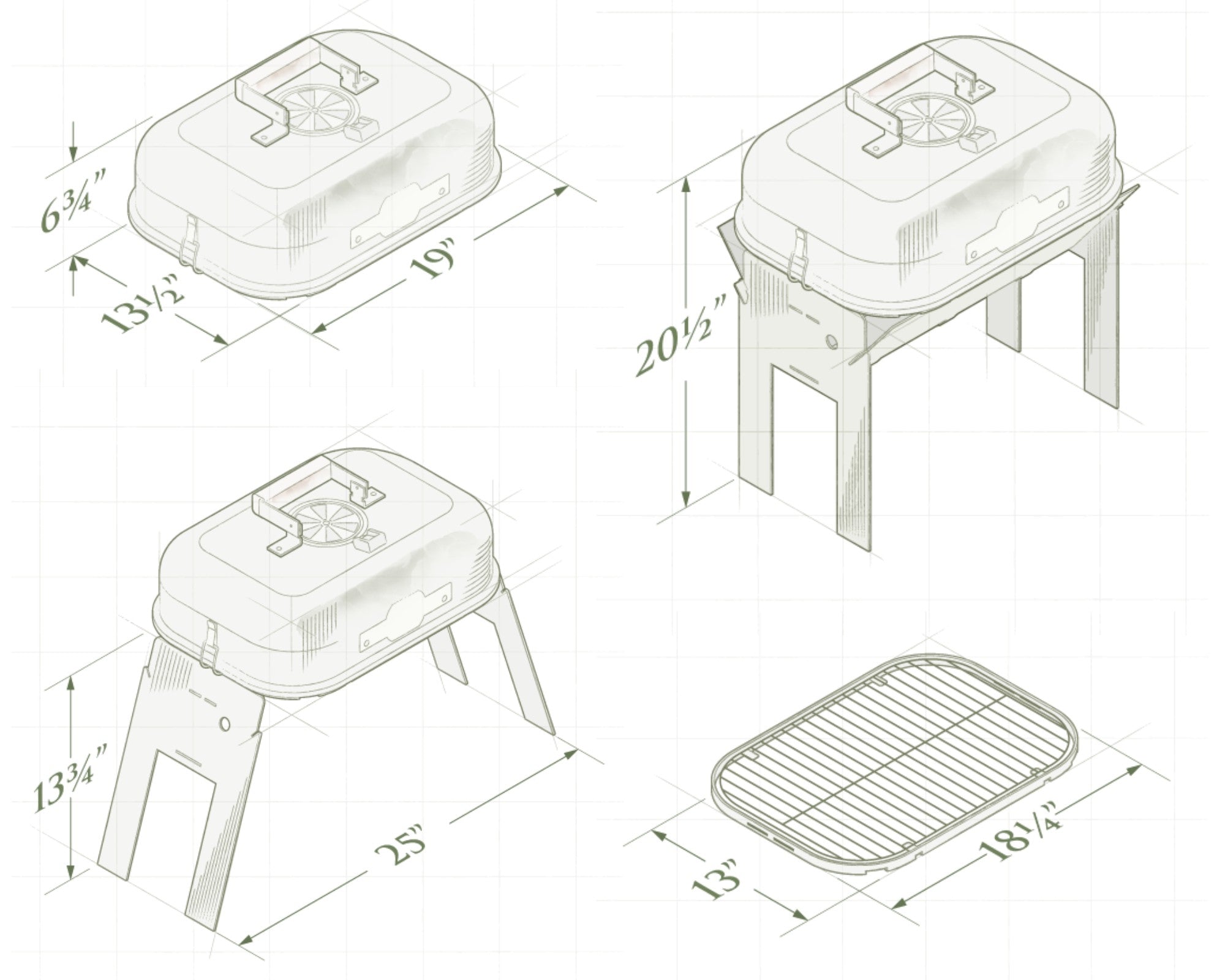 218 SQ INCHES OF GRILLING SPACE
.74 CUBIC FEET WHEN STOWED
17 LBS
18,500 BTU'S (85 BTU'S per SQ IN)
Grill game: the EXPLORER in you.
Grill Game was created because we wanted to make the best BBQ possible regardless of the circumstances while out in the absolute middle of nowhere. Sometimes you have the time and resources to build a smoldering oak fire and reverse sear some Elk steaks. Sometimes you need to grill a dozen burgers in a hurry over propane. With that goal we set out to design and hand assemble in the USA the grill that we personally wanted to use, the G1.
No matter the situation, circumstances, or resources, Grill Game is all about creating the most enjoyable BBQ possible when you find yourself lucky enough to be where others wouldn't know to go. One Grill. Three Fuels. Unlimited Potential. GRILL GAME GUARANTEE
Every grill we send out comes with a limited lifetime warranty and can be sent back within 30 days of receipt for a full refund of the product price paid (if unused). We pride ourselves in a high quality product that is built to last.